Local & Regional Moving
Are you looking for a local or regional furniture moving company? All the services described above are available on local and regional moves. While we prefer to pack everything there is an option to pack yourself. Our crews will still disassemble the beds and protect your furniture and appliances during transportation.
Be sure to let us know in advance if you are moving appliances and bulky items such as a piano, spa bath or trampoline. If you live in an apartment complex, make sure you book the elevator and check on any special conditions or restricted hours for movers to be on site.
Moving from Auckland, Wellington or Christchurch?  Get an
Instant Moving Price. Moving around the country? Request a free, no obligation Moving Within NZ Quote.
Transit Insurance
Just as it is normal to insure your possessions in your home, it is highly recommended to fully cover your treasured goods whilst being moved or in storage.
Many customers think their contents insurance will cover the goods whilst being moved, and some do offer a very limited or basic cover within contents policies, however the insurance industry recognises The Moving Company as an experienced professional team within New Zealand's moving industry, so through Vero we're able to offer a full range of comprehensive all risks insurance options underwritten by Vero Marine.
We suggest you take out a specialised transit insurance policy. The purpose of transit insurance is to manage the risk of unforeseen events or accidental damage causing loss. You may want to consider the popular lump sum option. This gives you comprehensive cover with minimal paperwork. When your effects are in storage there are insurance extensions available, after a free qualifying period. In the event of a claim, our own in-house insurance team are there to facilitate the claims process on your behalf.
These policies are tailored plans to meet your requirements at very competitive prices. Read more about Transit and Storage Insurance.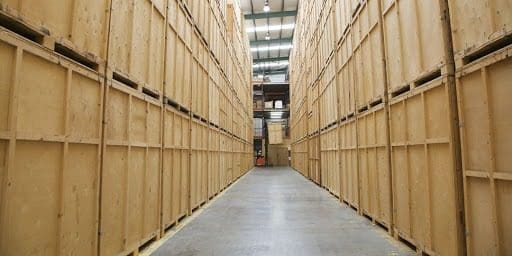 Secure Storage Services
Whether you are moving locally or long distance our moving service will often include a storage component. You may have some time between houses, be taking a holiday before finding a new home, waiting for a new build or be moving to a smaller space. Whatever your location or situation we have first class, secure storage facilities in every instance. In coastal locations our warehouses are fully customs bonded and MPI approved.
We recommend you use our storage facilities rather than a self-storage unit. Additional insurance costs and issues can be alleviated by having the same company providing your complete end to end insurance, moving and storage service. For short term storage we can reduce the handling of your effects by packing into our storage containers at residence, then storing and delivering from the same container(s).
Request a Free Moving Quote for your Move within New Zealand
Looking for Furniture NZ Movers? Complete the Moving Within NZ Quote on this page and we'll let you know the cost to move across town or between New Zealand towns/cities. If you're moving from or within Auckland, Wellington or Christchurch you don't have to wait for a quote, The Moving Company provides instant moving cost estimates for these cities.
Instant Price
If you are relocating your entire home contents for moving house quotes request an In Home Appraisal it's a free, no-obligation service. Alternatively give our friendly team a call on: 0800 667 464