The Moving Company's 'Moving Kiwis Everywhere!' truck brightens up a dull, cloudy day in Whitianga, New Zealand.
If you're regularly driving on the roads of New Zealand, there's a good chance you'll come across The Moving Company's removal truck with livery depicting beautiful scenes of New Zealand moving destinations on one side, and cities of popular international moving destinations on the other. Each side of the truck has a large banner with the words 'Moving Kiwis Everywhere!' and if you're following it on the road you'll see a picture of the Cape Reinga lighthouse on the back with it's iconic yellow signs pointing to major international cities.
The driver, Richard Seeley, says the truck is frequently photographed by tourists and locals alike, especially at the Cook Strait ferry crossing. The colourful truck is moving all around New Zealand so be sure to keep your eyes out for it.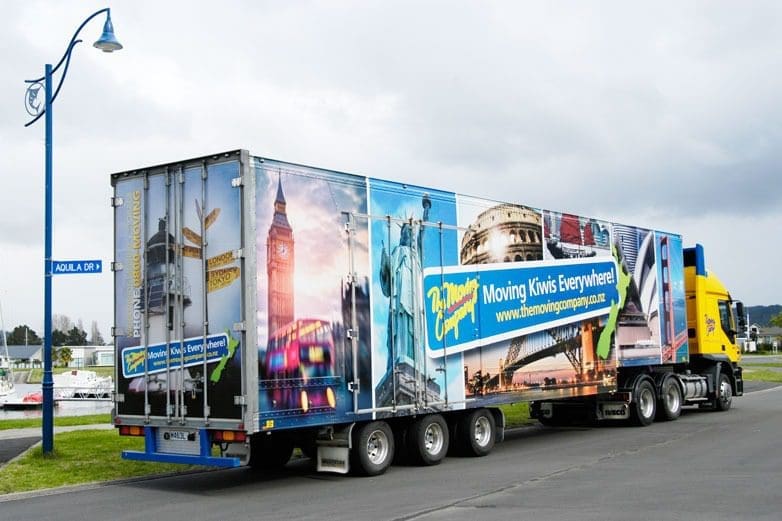 The "Moving Kiwis Everywhere!" truck at the Whitianga Waterways.